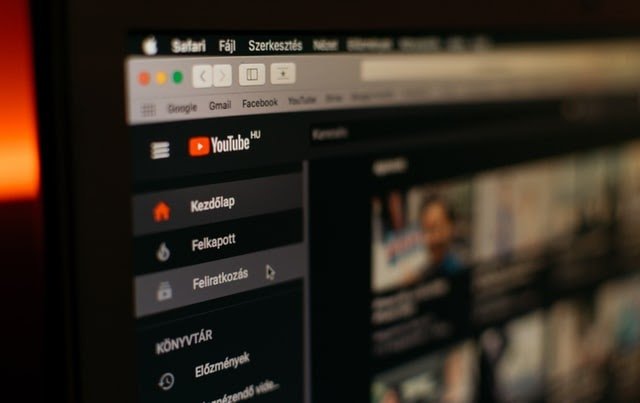 6 Gaming YouTube Channel That You Have To Subscribe
The global gaming industry is set to generate about $138 billion in 2021, making YouTube gaming creators extremely important for gaming companies. That's because these influencers connect the thread between gamers and the game makers. It's shown in the live stream views numbers on how dedicated the gamers are.
Although such a platform like Twitch is considered the best one to live stream online games, YouTube holds a vital role in creating a massive movement. Let's take a look back at how Among Us was a major success last year.
The constant update on the YouTube platform has made it easy to spread information about the game. Not to mention that YouTube has a wide range of video content like gaming reaction and many more, this makes YouTube a complete source for gaming information besides Twitch.
The diverse gaming nature has created specialized and different types of influencers. PewDiePie, for example, focuses on posting gameplay, letting the viewers get along in the gameplay. Another influencer like Fernanfloo is famous for their expertise in a title such as Fortnite. This diversity allows viewers to choose which gaming channel is for them.
Without further ado, the following are the top ten gaming YouTube channels that you should subscribe to.
1. PewDiePie (108M subs)
Over the past years, PewDiePie or Felix Arvid Ulf Kjellberg stays still on his first rank in the gaming channel speciality. He began producing this type of video content in December 2006—making him one of the veteran YouTubers out there.
He has held the title of being the most subscribed YouTube channel in the world until T-Series passed him recently. However, that doesn't make him lose anything. In contrast, the gaming community has grown bigger because of his channel. PewDiePie plays a variety of eSport games like Minecraft Servers or Amnesia: The Dark. He's known for his genuine reaction around things found on the Internet, like memes and horror-themed video games early in his career.
2. JuegaGerman (42.9M subs)
Germán Alejandro Garmendia Aranis, better known online as JuegaGerman, is a Chilean YouTube influencer who started his career in September 2011 for his main account: HolaSoyGerman. He began to get a following on his channel after posting a sequence of unusual topics in a peculiar manner that catches a lot of attention ifvod.
German won MTV's award in the year 2014 and 2015 for the Icon of the Year. Thanks to his fast growth channel, German began his secondary channel known as JuegaGerman, where he consistently posted video gaming. He played Slender, The Walking Dead, Happy Wheels and uploaded commentaries about these games.
3. Fernanfloo (40.3M subs)
Fernanfloo is a Salvadoran YouTuber who focuses on making gaming videos, vlogs, and comedic sketches occasionally. Luis Fernando Flores Alvarado began his YouTube career in 2011 and got a massive following ever since.
He started his gaming career with GTA V videos when he first gained popularity on the Internet. Some games that he played, including Fortnite, Street Fighter, and Resident Evil, have helped him collect views worldwide. He has currently added other content such as game reaction, vlogging, doing sketches, and collaborating with famous YouTubers.
4. ElrubiusOMG (39.6M subs)
Rubén Doblas Gundersen or Elrubius is a Spanish YouTuber who focuses on posting video gameplays. He's the second most subscribed Spanish speaking YouTuber just behind JuegaGerman. However, he's the first Spanish who receives the YouTube diamond play button and still the most subscribed Spanish YouTuber to date.
Rubius has unique content like no other. In his collaboration section, he has made a great move by inviting guest stars such as Matt Damon and Jennifer Lawrence. This has sparked major sensational news to the locals. In terms of gaming, Rubius has been featured in the staggering YouTube Battle Royale in 2018, where he played the tournament of Fortnite: Battle Royale.
5. Markiplier (28.3M subs)
Markiplier (formerly markiplierGAME) or Mark Edward Fischbach is an American YouTuber who creates content about games. In March 2012, he started his YouTube channel and uploaded his first video later in a few months.
Mark mainly posted many video games like Amnesia: The Dark Descent, Five Nights at Freddy's, Neverending Nightmares, and SCP – Containment Breach, where he plays through them and gives commentaries. Aside from uploading gameplay content, Mark pursues an acting career in which he stars in the Smosh: The Movie and works with American celebrities like Jimmy Kimmel.
6. VanossGaming (25.4M subs)
Evan Fong or VanossGaming a Canadian YouTuber and video game commentator from Toronto, Ontario. His content includes him playing various video games like Call of Duty: Black Ops II.
He's well-known for his childish humor, in which teenagers and children admire him a lot. As a result, he receives a very positive comment on his channel, unlike other gaming YouTubers like PewDiePie, who has massive, devoted fans.
Takeaway
Over the past decades, YouTube increased the gaming community by allowing people to create content on their own. This promotes a large surge of gaming YouTubers on the platform. It's estimated that hundreds of eSport gamers post videos on their channel frequently—making a tough competition between gaming influencers. However, the six YouTubers above stand out in the crowd as they collect a large following.